Steam Best Practices:
Trailers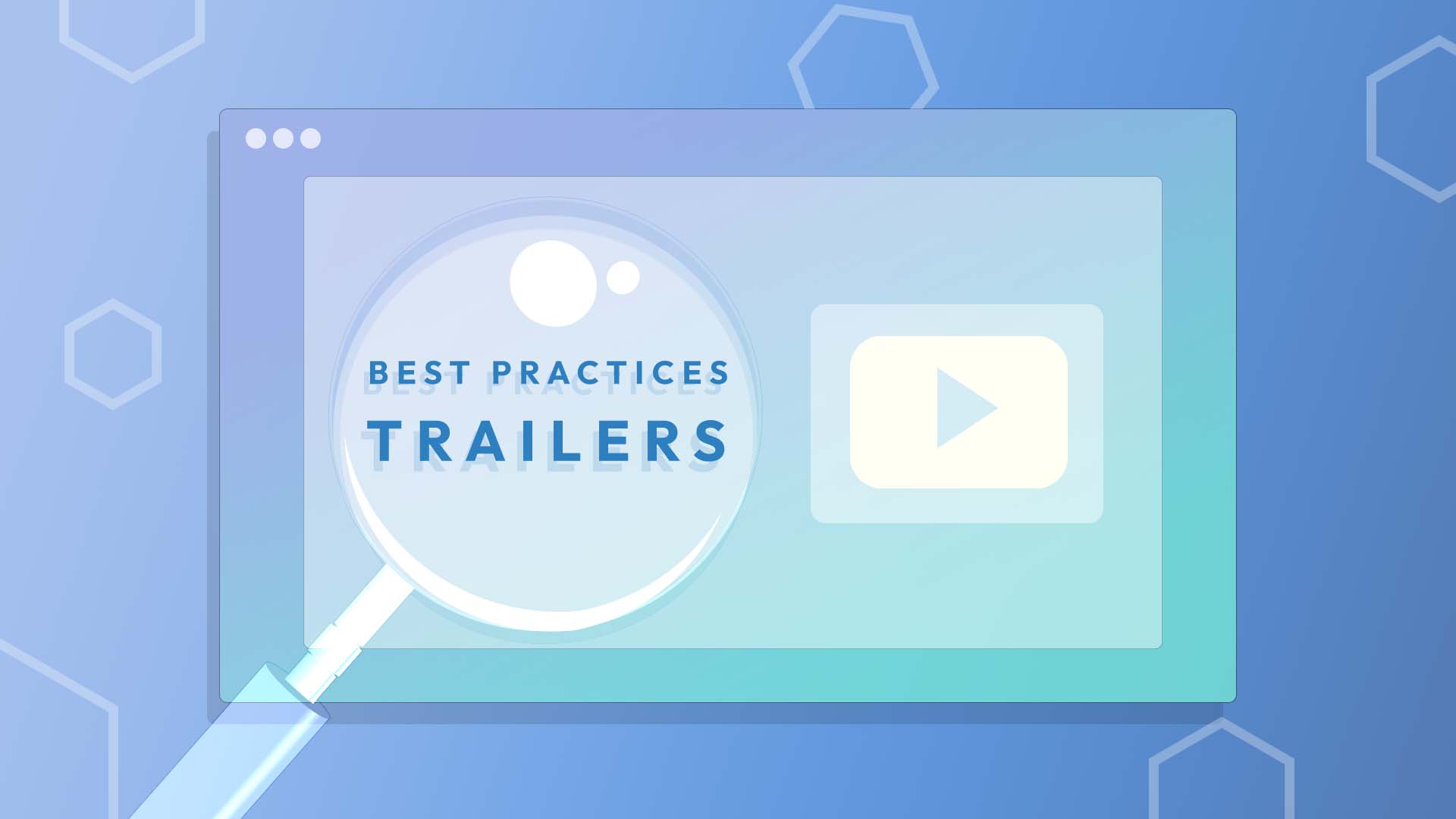 Keep it clear and concise
People generally don't spend too much time watching trailers, so it's essential that they're clear and concise. A Steam page trailer should not be much longer than a minute to get potential players excited for your games. Keeping your trailer fast-paced is a great way to ensure your trailer is not too long but still includes all relevant gameplay content. 
Try to get to the action as quickly as possible, ideally within the first three seconds of your trailer. Steam shoppers tend to skip through opening parts until they reach real gameplay footage. By cutting to the chase your trailer will keep viewers engaged and allow you to tell the narrative that your trailer is trying to convey (discussed in the following), whereas slow establishing shots could bore viewers and make them skip the trailer entirely. Consider the scenario of a Steam shopper engaging with your trailer in the Discovery Queue while looking for games that are recommended to them. You could have as little as 10 seconds to make a meaningful impression before they keep scrolling, so getting them hooked within the first few seconds can really make the difference when growing the wishlist. 
A trailer should have a narrative structure or logic that includes a hook, a build-up, a climax, and an ending. Following this structure ensures that potential players get a natural feel of the concept of your game, rather than just seeing some (incoherent) footage. It is important to note that despite having a sound narrative structure, your trailer should still be fast-paced and quick to the action. Combining these three practices will allow you to get the most out of it. 
Focus on the announcement trailer
The announcement trailer has far more impact on players than your launch trailer. It is the main creative that players will interact with to get a feel for what your game is like, and will likely make a deciding impression on whether they will stick around for its launch or not. So nailing the announcement trailer is crucial in generating the necessary momentum and traction prior to your game's launch.
Don't overprioritize your trailers
Don't get us wrong, they are must-haves for your Steam page and should be high-quality. Nonetheless, it is important to note that, generally, Steam users are more interested in screenshots of your games. Try to keep it to a maximum of two trailers so viewers can quickly find your screenshots in case they aren't interested in watching your trailers.
Andrew Pappas – Rengen Marketing, Marie Dealessandri – gamesindustry.biz, Chris Zukowski – howtomarketagame.com, Pawel Miechowski – 11bit studios, Michael Schade – Rockfish Games, Tom Giardino – Valve