All we do is make you do better
Action-based, up-to-date dashboards and access to market data enable you to make informed decisions for both your games and business with confidence and speed.
The power of knowing what works, from tools united in their purpose: optimization.
Make effective changes to assets that get you traffic.
Identify the most profitable marketing channels and platform promotions.
Make your store pages better at selling your games.
Understand the market and your competitors to understand what's best for you.
Stay on top of your portfolio's performance with little effort.
Understand the impact of your changes
Achieve more visibility throughout Steam and higher click through rates as you use the action driven visibility solution to steadily improve crucial parts of the discoverability process.
Our elaborate dashboards help with identifying assets and tags based on their value and use by others.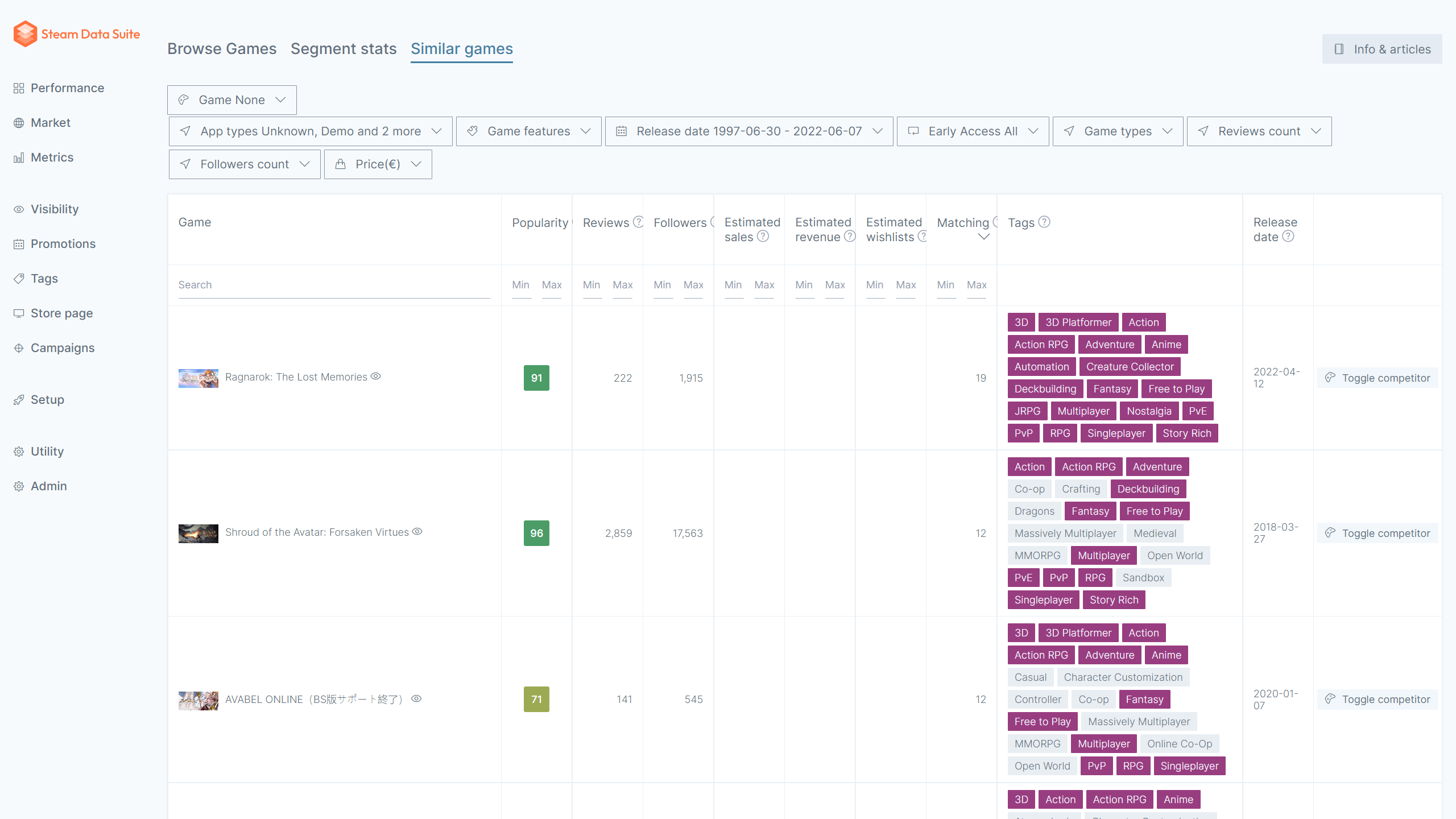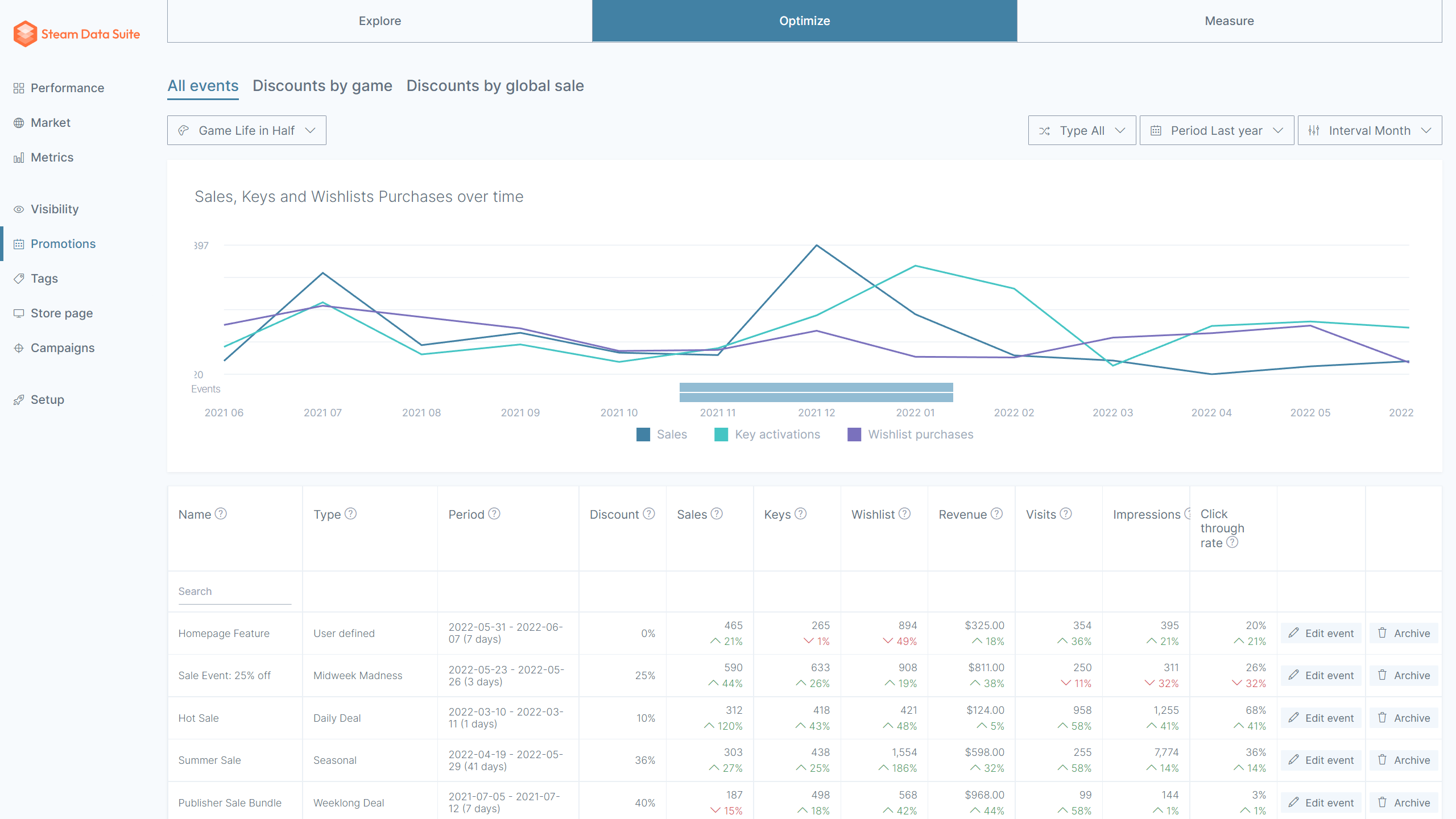 Learn which clickers
make it to players
We bring advanced marketing attribution tracking to the Steam store. Compare conversion rates of every marketing channel, whether they're paid ads, social or your own channels. Improve your ROAS and lower your CPIs.
But also for on-platform promotions, your main questions will be: what was the effect, and how can I do better? We compare actual results to algorithmic predictions to help you find these answers.
Master your conversion rates
Retail stores consistently reinvent their shop windows' display and so should you frequently improve your games' store pages. With the storepage experiments dashboard, gauging the effectiveness of each adjustments is made extremely easy.
Accessing store page performance metrics by version, country and time interval helps you identify opportunities for store page & game localization, discoverability & engagement improvement, and more.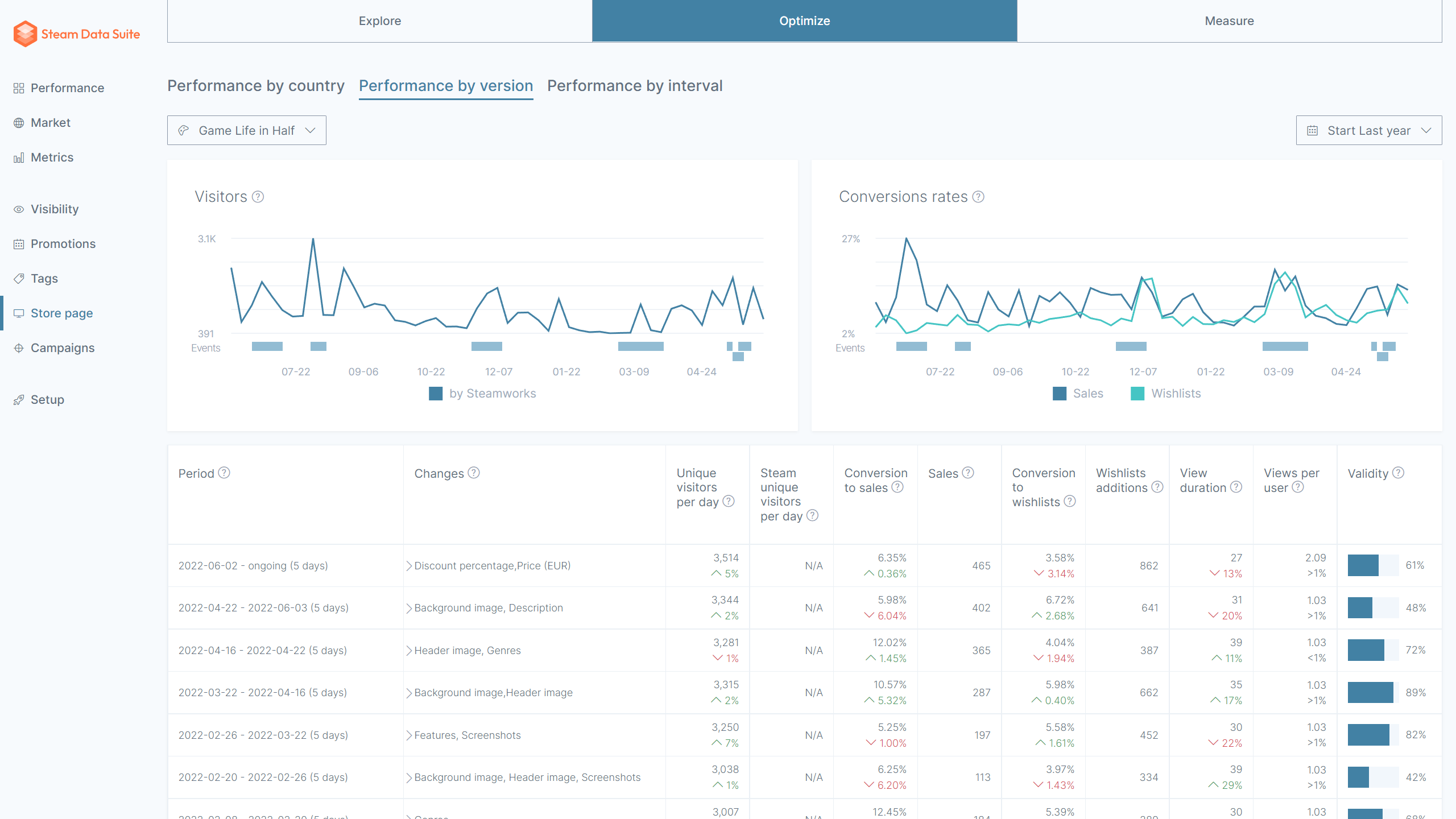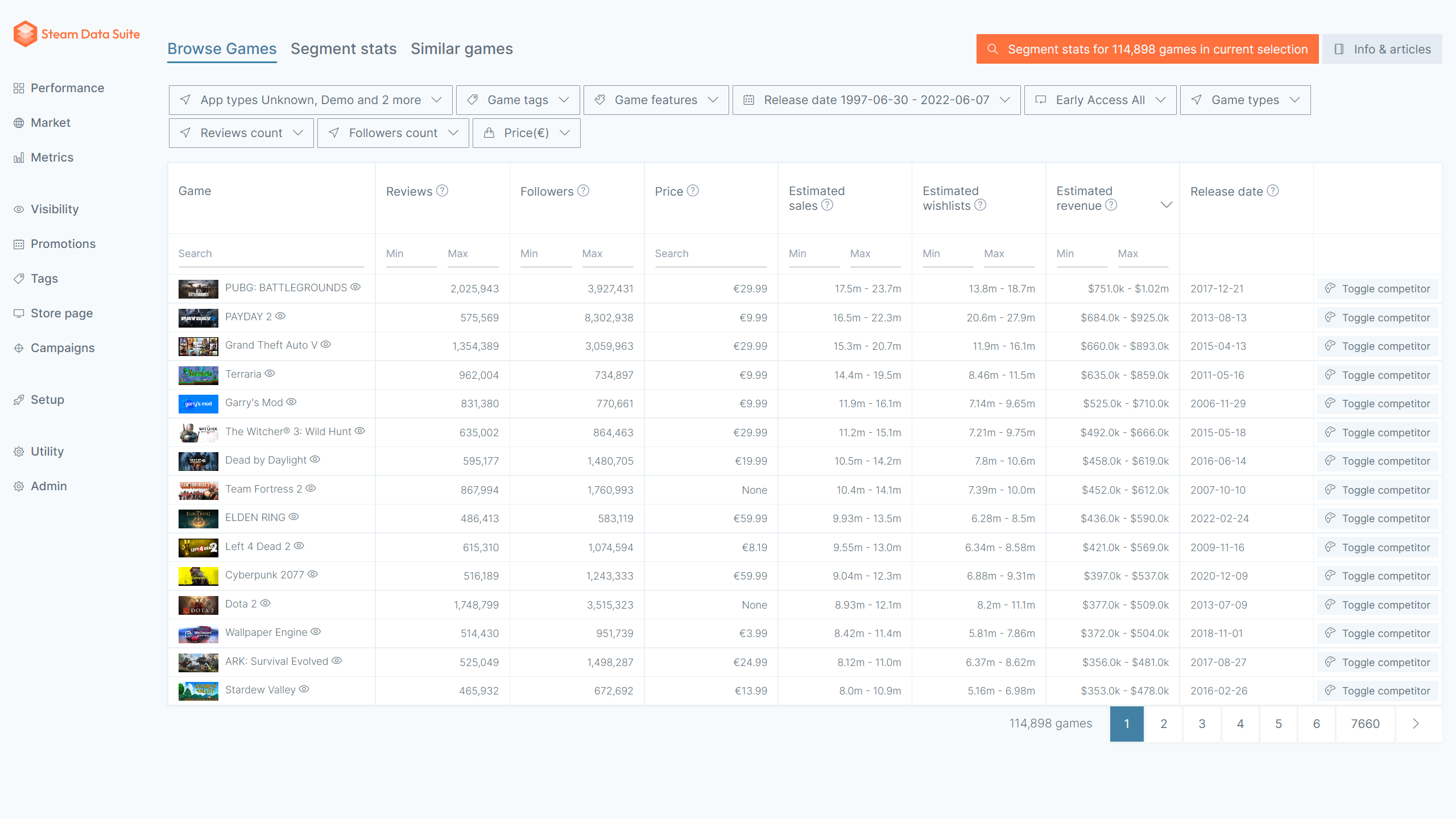 Understand the context in which you operate
Get a better understanding of the platform trends and competitors' moves, and get better at standing out as a result.
Our tools will help you search through 50,000 games to find your competitors, explore the market, scout the rankings, identify competitors, and track their activity to learn from them.
As part of this you have access to proprietery best-in-class sales, revenue and wishlist estimates, popularity predictors and change history of any game on Steam.
The right report for every decision
Utilize simple but rich dashboards for metrics like sales, revenue and wishlists to make informed decisions.
Dive deeper into any game with granular data on everything from daily active users and DLC attach rates, to wishlist conversions and review sentiment. Get an up-to-date report on all of your discounts and events to make informed decisions on your next sale.
Together we build the tools
you need to succeed
The only way we can provide these tools is with the help of companies that understand the value of data. By working closely together you may help us design the right features, so we can grow an professionalize the industry together.
In the future we're looking forward to maintain our focus on PC gaming, and expand with features like community engagement metrics and benchmarks.
See the difference Steam Data Suite
can make in your workflow today